Our Range of Small Vans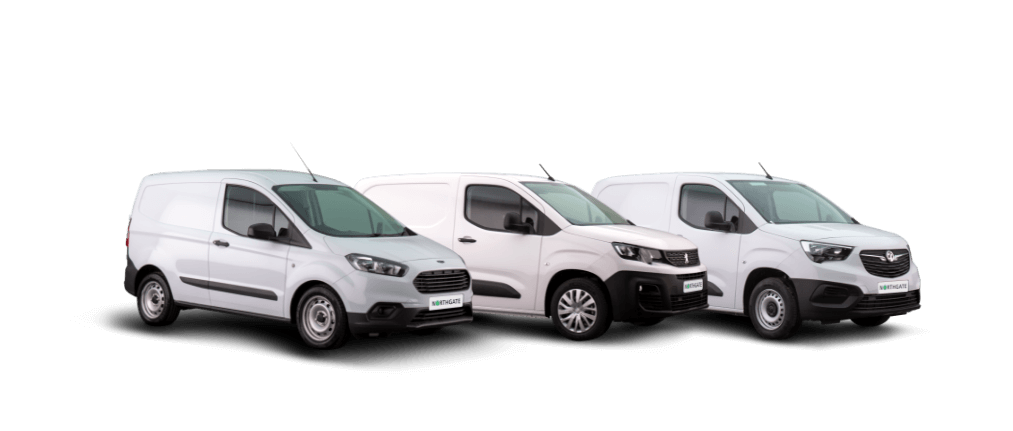 Small vans are the backbone of many Irish businesses, and are perfectly suited to a range of trade industries, such as electricians, painters, decorators, carpenters, gardeners, mobile mechanics and window cleaners. These vans are a great solution for any business wanting to balance carrying capacity with compact size, good car-like manoeuvrability, and economical running costs. 

At Northgate Vehicle Hire we've years of experience in supplying businesses with the small vans they require to keep their day-to-day operations moving forward and their business growing. 


Types of small vans we offer 

Car-Derived Vans (or CDVs)
Car-derived vans do what they say on the tin. They use much of the infrastructure of passenger car models, yet feature handy adaptions that maximise their storage space. The end result is a vehicle that leaves you with ample cargo capacity to get your tools or stock around with you, but that retains the same low running costs and familiar handling of the passenger car equivalent.


Looks like a car, function like a van
No rear seats allow for extra storage
Weight capacity of up to 2 tonnes (when fully loaded)
Payload area with floor panel in the rear

Sub 1 Tonne Vans
Unlike CDV's, Sub 1 Tonne Vans feature the 'boxy' dimensions that you'd better associated with a van, but their compact overall size and low weight mean they retain much of the good handling and impressive fuel economy you'd expect from a car. 


Compact van size with increased cargo capacity
Larger space compared to a smaller CDV
Car-like interior and handling ability
For more information on small vans, visit or call your local branch to speak with one of our van experts.
Other vehicles in our range
Don't worry if you think one of our small vans isn't quite up to the job. At Northgate, we have plenty of other available vans from a range of premium manufacturers, including our medium vans for hire which offer larger payload capacity while still handling urban drives with ease.
Vehicle images are for illustration purposes only. Vehicle hired may differ.
Business van hire options
Choose the vehicle and term, with flexibility to suit. Whatever works for you - works for us.