Our Range of Specialist Vans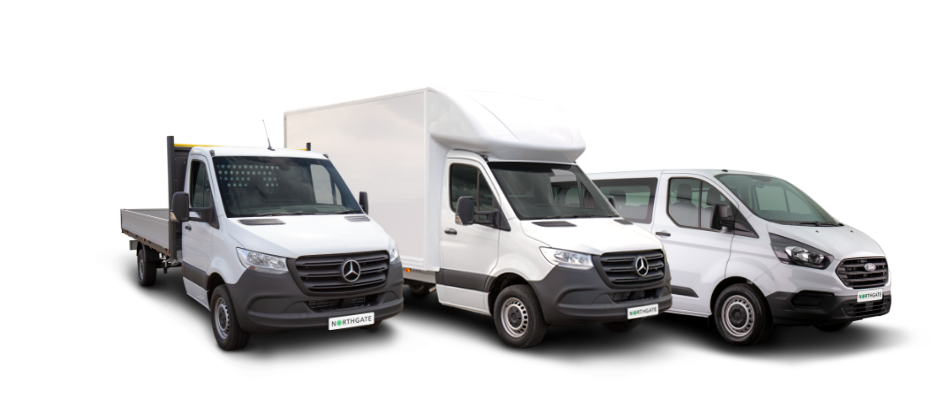 Some businesses have distinct demands when it comes to their transportation, and its these industry sectors that specialised vans are designed to cater for. With unique adaptions that set them apart from standardised models, such as loading functions and improved accessibility, they're essential in enabling many businesses to get their day-to-day work done efficiently. 
At Northgate, we've decades of experience in supplying specialised vans for hire. From Tippers to Dropsides, we've provided thousands of Irish businesses with the vehicles they require to keep their business moving. With an excellent range to pick from, we also offer various hire solutions so that you can easily build a hire agreement that suits your circumstances.   


Types of specialist vans we offer  
Luton (Box Van)

Luton vans are the backbone of many removal firms, with their huge, boxy dimensions meaning there's almost no sofa, wardrobe or white goods item that they can't carry. With optional features like tail lifts, they ensure businesses can get just about any item from A to B. 


Long wheelbase vehicle with a spacious, independent and fully enclosed box-shaped load area
Load area not restricted by wheel arches or the height of the cab of the van
Ideal for storing large or bulky items
Access to the load area is usually through a rear roller door
Optional tail lift to make loading easier


Tipper
Tipper vans are an extremely popular choice among gardeners and landscapers, with their distinct lifting function allowing any cargo, such as sand or gravel, to be quickly deposited. Coming in a variety of sizes, these vans make it easy to transport and drop off a whole range of materials and waste products.


Open load space
Unloading becomes quick and easy with the ability to mechanically raise and tip your load
Well suited for building material and garden waste (cement, gravel, sand, soil and stone)


Dropside
Dropside vans are useful to many industries, as they allow for moving of heavy cargo without any upwards lifting being required, thanks to sideboards that can be lowered manually. This makes dropside vans popular among businesses who need to transport heavier machinery between jobs, such as lawnmowers and larder power tools. 


Load is accessed from the side by lowering sideboards
No mechanical ability to tip or raise your load
Vehicle has a reduced weight allowing for a greater payload
For more information on specialist vans, visit or call your local branch to speak with one of our van experts.
Other vans in our range
At each one of our Northgate branches in Ireland we stock an excellent range of vehicles, so there are plenty of options if you feel a specialist van offer functions you don't think you'll need. Our other vans include standardised models from premium manufacturers, including lots of small vans for hire that can help you keep running costs down. 
Vehicle images are for illustration purposes only. Vehicle hired may differ.
Business van hire options
Choose the vehicle and term, with flexibility to suit. Whatever works for you - works for us.